Scroll down to WATCH LIVE!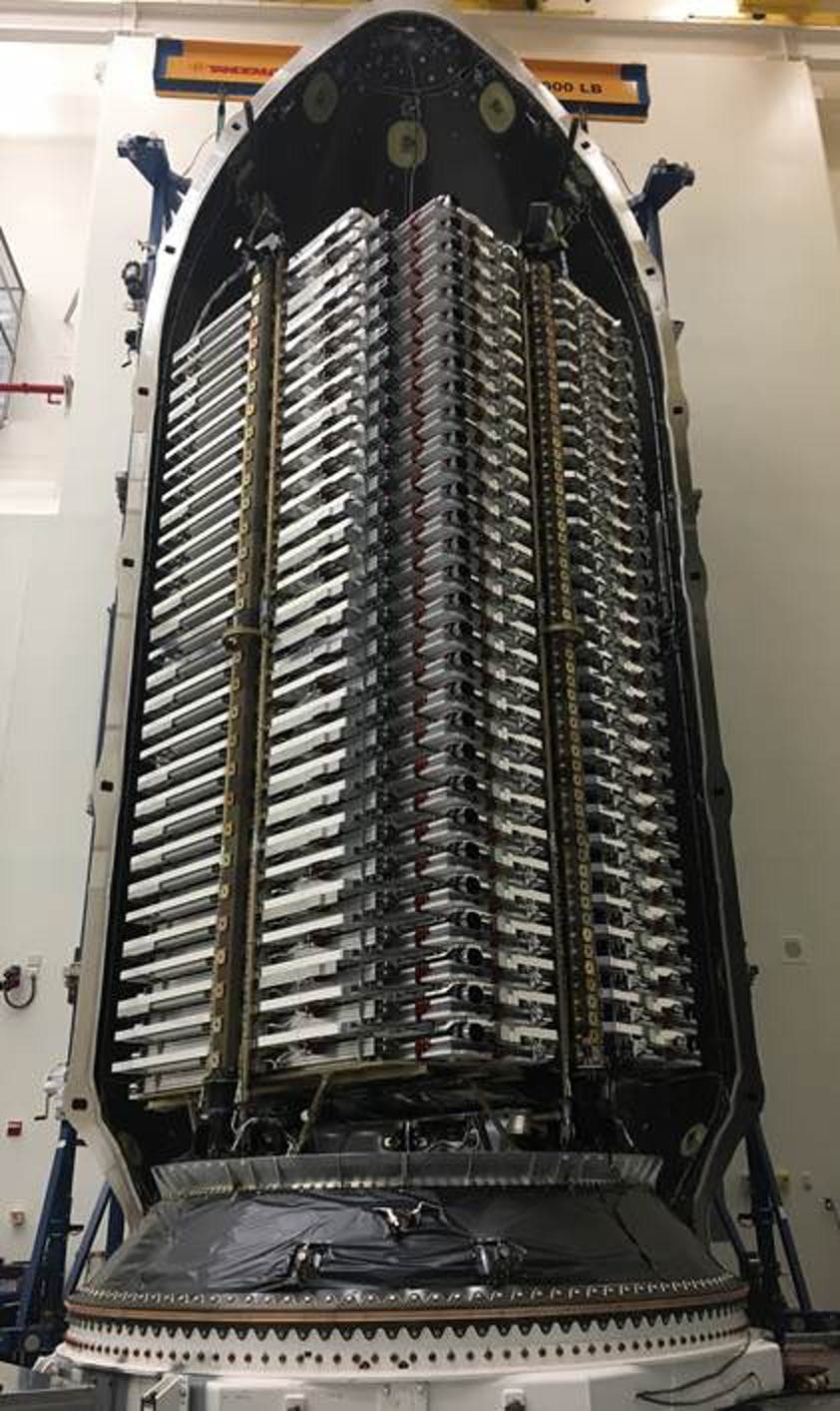 Thursday, May 16 - 10:30pm EDT
Space Launch Complex 40 (SLC-40), Cape Canaveral Air Force Station, Florida
A SpaceX Falcon 9 rocket will launch 60 Starlink satellites, the company's test batch of a network aimed at providing space-based internet access across the globe.
"…continual coverage around the world using a network of thousands of satellites in low Earth orbit."
Powered by krypton, SpaceX's Starlink satellites will use Hall thrusters for orbital maneuvering after deployment, and will reach an operational altitude of 550km (341.75 miles).
00:00:00 Falcon 9 Liftoff
00:01:13 Max Q - peak mechanical stress of vehicle
00:02:31 Main Engine Cutoff (MECO)
00:02:34 Stage Separation
00:02:41 Second Stage Engine Ignition
00:03:33 Fairing Deployment
00:06:43 First Stage Entry Burn Cutoff
00:08:17 First Stage Landing - Of Course I Still Love You
00:08:46 Second Stage Engine Cutoff (SECO-1)
00:46:11 Second Stage Engine Restart
00:46:14 Second Stage Engine Cutoff (SECO-2)
01:02:14 Starlink satellites begin deployment